[caption id="attachment_4759" align="aligncenter" width="177" caption="click through the image to apply"]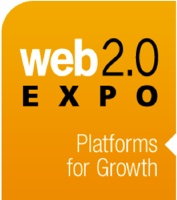 [/caption]
The Sands of Time by Victus Media
Description: Time heals all wounds, except information glut, the byproduct of our insatiable thirst for awareness. Smart filters and archiving are the key to controlling our destiny not as servants to data but as knowledge brokers.
Abstract:
Victus Media started out last year with a simple project goal, to build tools that enhance the value of social web sharing.
IMM:
It began as a quest to connect what people share, with relevant topics by applying semantic processing. The product of that work is our first project the Intelligent Media Manager (IMM). It captures the essence of social shares, and opens up a wide array of potential adaptive web applications.What began as attempt to show relevant ads to social web users transformed into a visualization product. Displaying patterns within hundreds of independent voices through imagery has improved the utility of large clusters of users.
GarageDollar:
Another application of information filtering is our location based update service, GarageDollar. The service filters user interest by topic and shares location based updates of interest in their explicit category. Broadcasters can pay a buck to contact topic subscribers within a specified radius of their location.
Web 2.0 Expo: